The Korean skin care techniques and products are liked worldwide. It is evident from any drugstore. These Korean beauty trends are also inspiring Western beauty brands and they are using Korean beauty principles for their own products.
If you know something about the Korean beauty then you will be aware that Korean skincare treatment has several additional points as compared to normal routine. As compared to your normal routine of cleansing and moisturizing, you will find products like ampoules, milk peels and essences in Korean skin care.
But if you are feeling problems after using the Koran skincare products or their performance is not up to the mark then you can avoid few common mistakes and utilized the products according to their full potential.
Not Cleansing Thoroughly
According to a Korean expert, the importance of cleansing is not understood by many people which is the biggest mistake. Only rubbing a cleanser will not do the job but you have to perform double cleansing in order to get rid of dirt present in the air and also from oil produced by skin itself.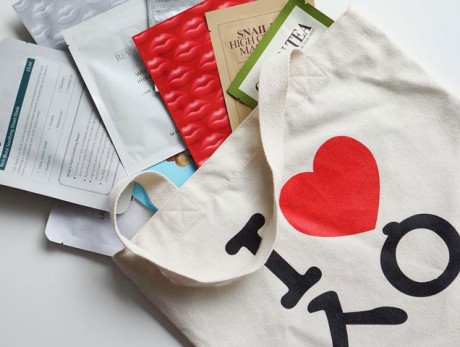 Water and oil don't mix due to which a water-based sebum can\t remove extra sebum and you have to use an oil-based cleanser for this purpose. But you can remove sweat and dirt with a water-based cleanser available in the form of cream or foam.
Misinterpreting K-beauty Terms
You will find new terms after knowing more about Korean beauty. You might find it difficult to understand but you should continue knowing more about these products because it is necessary to get complete awareness about them. You can easily do so by learning one term at a time.
According to PR coordinator of MISSHA, there is difference between 'whitening' and 'brightening'. The products labeling 'whitening' only dull the skin tone and target hyper-pigmentation and they don't bleach your skin. She claimed that there is no dangerous bleaching ingredient in whitening products of MISSHA. For every skin tone, these whitening products are superb.
Rubbing Instead of Tapping
You should stop rubbing cream on your face if you are doing so. It will negatively affect your sensitive face skin. Instead, it is better to tap these products into your skin and do it gently.
Not Following the Grain of Your Skin
Several products use application according to grain of your skin. It means that you start from inner part of your face and proceed upward and outward while applying a product. You can do so by starting from nose or forehead and move towards their temples. This process helps to improve skin by reducing lymphatic swelling.
Too Much Too Soon
It is not better idea for your skin and wallet to switching the products completely after adopting Korean beauty routine. An expert recommends replacing the look alike products of Korean beauty with your current products and later adding other relevant products like ampoule or essence. The better approach is to use one product at a time and make use of only those products suitable to your skin.
Applying Products in the Wrong Order
You can't get all eh benefits if you have the right types of products but you are using them in wrong order. The right order is to use lighter cosmetics earlier and then move towards heavier products. This will help the lighter object to absorb fully. In this way, you initially will use toner and it will be followed by your serum and then your moisturizer.
Focusing Only on Treatment
Prevention is an important thing in Korean beauty procedure. You have to maintain your skin before the start of appearing of pimples and then treating them. You should be proactive and skin damaged should be prevented by using sun skin before getting it damaged by sun.
Not Being Consistent
You can do best by remaining consistent even if it is extremely difficult for you to do so. This process also applies to give enough time to your products so that they can work well. It is wrong to switch products without looking their complete effects.
Mixing the Wrong Ingredients
It is not necessary to achieve the required results by mixing two perfumes and it also happens with different beauty products. You will suffer irritation if you use the mixture of vitamin C with either beta hydroxyl acids (BHAs) or with alpha hydroxyl acids (AHAs). It happens with other products also.
Improper Storage
You have to store your skin care products in the right place which are cooler and away from direct sunlight. Direct sunlight reduce the potency of a product by increasing the temperature. The products most affected are those that contain benzoyl peroxide, vitamin C and retinol. Therefore, these products should be kept in cabinet or drawer while products with Vitamin C should be kept in fridge.