Celebrities mostly participate in functions and parties by using unique and stylish dresses and also make wonderful hairstyles to seem different from other people and also elegant to watch. They attend the red carpet shows and other parties in their luxury cars and spend their money to beautify them. Also, they help the needy with their wealth and time for humanity and work for nation by giving taxes.
To look beautiful and attractive, most famous personalities spend their hard-earned money on fashionable dresses and hairstyles for a lovely look. Mostly, they have superb hairstyle, facial treatment, plastic surgery and personal trainers to decorate their personalities and look prettier.
Few of the marvelous and nice haircuts are there which create so much attraction for them due to their beauty that these celebrities became center of attraction in their attending functions and parties. The list of top 10 celebrities is given below who spend most amount of money to beautify themselves through attractive hairstyles.
Jennifer Lopez: $400
Among these celebrities, Jennifer Lopez is the cheapest as she spends $400 in a week on her hairstyle for a beautiful and attractive personality. Jennifer hairstylist is Oribe and although $400 for hair trimming is a huge amount but surely she can afford to do so in order to maintain her attractive personality.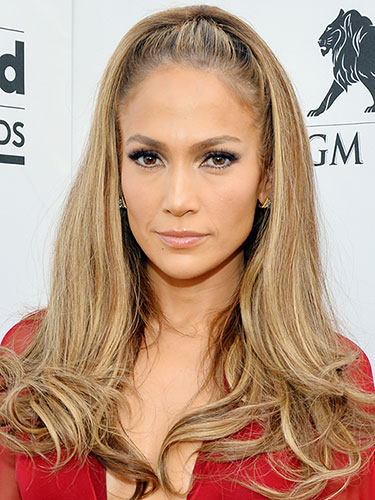 Justin Bieber: $750
Justin Bieber is very popular among teenagers and young boys who also copy his hairstyle for which he wants to create unique and superb hairstyle. To make his hair wonderful, he normally visits hairstylist Vanessa Price. His each visit cost him $750 while he goes for hair trimming and maintaining after every two weeks.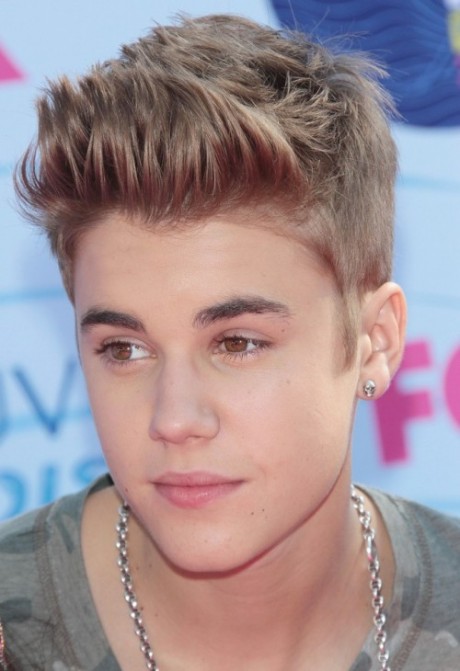 Gwyneth Paltrow: $800
Through suitable trimming and maintenance of her hair, Oscar award winner actress Gwyneth Paltrow protects her blonde hair. In New York, she often visits a fashionable salon in Meatpacking District to style and decorate her beautiful blonde hair. Salon owner Orlando Pita takes care of her hair by nice trimming and Paltrow spends $800 for her services. Orlando's other clients include Vera Wang and Madonna.
Kate Middleton: $1,000
Reasonable amount is spending by Duchess of Cambridge for her fashionable and marvelous locks and hairstyles. In December 2013, she visited exclusive salon of Rossano Ferrati in Mayfair street London for making style and trimming of her hair. $1000 was the amount she paid for these hairstyling services. Apart from these rare visits, she also has her own hairstylist who remains along with her during the princesses' outside London official tours.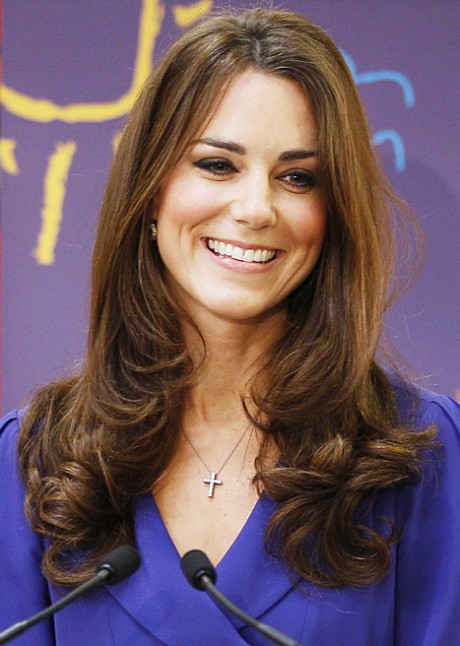 Jennifer Aniston: $920
Jennifer Aniston is a famous Hollywood star known for her pleasant and amazing beauty and one reason for this is her stylish and striking hairstyle. Whenever she visits her hairstylist Chris McMillan, she pays $600 for basic cut while other services like hair coloring cost her $320. So, it makes the total sum of $920 for her complete hair trimming and other essential care for her hair.
Anne Hathaway: $1,250
The hairs of Anne Hathaway are silky, beautiful and long. She pays $1250 when she visits her hairstylist Ted Gibson in New York for making her hairstyle and also necessary trimming of her hair. Due to her popularity as a lead actress, she has to take care of her hair and a good hairstyle is very important for her. Recently in "Les Miserables", she played the role of Fantine.
Reese Witherspoon: $1,500
Rossano Ferrati has another client Reese Witherspoon. This hairstylist has a salon in Beverly Hills and the actress visited there in July 2013 for her hair styling and trimming. She gives much importance to her hair and for this she's even ready to pay $1500 for her blonde hair.
Rihanna: $1,900
Pop singer Rihanna spends lot of money on her beauty and hairstyle decoration in order to be attractive-looking. For her beautiful hairstyle, Rihanna spends $1900 per week. Ursula Stephen is the hairstylist of the singer and she is the person behind her beautiful and lovely hair.
David Beckham: $6,000
David Beckham is a superb and handsome football player and he also has a brilliant hairstyle. Due to natural look, his hair seems tempting and striking and he doesn't have to do extra care to nourish and beautify his hairstyle. Brylcreem is his choice for the trendy and active look of his hair. For a perfect and luxurious look, she spends $6000 on his hair. All the hair products he uses are superb and perfect for his natural hair care.
Beverley Lateo: $16,000
Beverly Lateo from Pisa Italy is a billionaire who is at the top of the list of people with most expenses on their hair trimming and hairstyle. She pays $16000 to get the desired look of her hair. As there was no such salon in Italy and adjacent countries which can work for a perfect look for her, so she went to a London salon and got appointment from a popular hairstylist Stuart Philips to got various hair care services. She paid that amount for massage, haircutting, a wonderful lunch and ride in a limousine.