It is a common mistake to think that covering main areas of face and body from sunscreen can protect you from UV rays while going outside. But it is mostly found that important areas are missed after seeing dark red sunburn on these areas.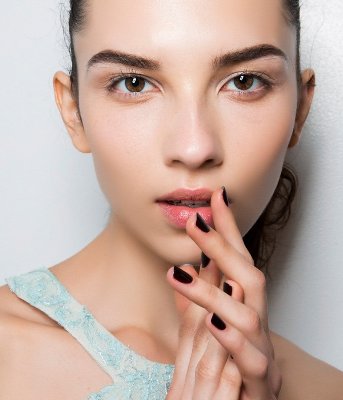 All of us know that sunrays damage your skin badly and regular use of SPF is necessary to protect your skin from harmful UV rays. But the problem arises when we think of applying sunscreen on all our body but we are in fact missing few important areas. Following are 10 such important areas on which sunscreen should necessarily be applied.
Lips
Faces are well protected by everyone with sunscreens but they usually missed an important feature named, lips. This area is usually forgotten while they contain one of the most sensitive skins on the entire body which makes them vulnerable to burns. Sunscreen should necessarily be applied on lips also before heading outside.
Back of the Neck
Necks have to be protected even with those with long hairs. This area is also often neglected while applying sunscreen before moving outside.
Ears
These small ears can also burn and should not be left unprotected. It is required to apply sunscreen on the ears as much as it is necessary for your face. It is necessary to apply sunscreen on any unprotected area including ears. You can easily do so by applying sunscreen in front of the mirror that will help you apply the SPF on all the areas you see. Apply sunscreen some time before leaving the house as it will provide time for the sunscreen to absorb fully.
Scalp
Hair doesn't provide full protection to scalp from sun even if they are long and thick. Your scalp can burn even with hair. Therefore, sunscreen should be applied to the scalp 30 minutes before the exposure to sun. For scalp, the best are spray or powder sunblocks.
Armpits
As compared to burned armpits, the razor burn is a very minor issue as you will feel discomfort on every movement with sunburn armpits. Apply a thick layer of sunscreen to underarms in order to protect them from sunburn. Keep your arms in air for sometime in order to let the sunscreen absorb fully.
Hair
Protecting hairs is also important though they are not as soft as skin. Dying hairs need more protection. You can do so by wearing hat while complete protection can be achieved by using a SPF hairspray before heading outside.
Reapplying sunscreen on hair is also necessary like reapplying it on the skin. reapply the cream after every one to two hours.
Bum
Your hip area can't be fully protected even if you use a longline retro swimsuit or boyshort bikini bottoms. Apply the sunscreen on this area at the time you apply the SPF on your back in order to keep it fully protected.
Hands
Hands are one of the most forgotten areas for application of sunscreen despite that these hands are used to apply sunscreen on other parts of body. Apply thick layer of sunscreen on both parts of hands. Reapply it also after washing hands.
Chest and Décolletage
Chest is another neglected area while sunscreen should be applied on all of the chest area including breasts, necks, décolletages and shoulders. Apply the sunscreen before putting on the swimsuit in order to protect the whole area.
Feet
Sun protection is also required for feet when they are just covered with sandals. The whole feet area should be protected including top, bottom and side.