Most beautiful Kitchen Tile Designs
When talking about the equipments of kitchen, there are many types of equipment used in it like cupboard, tiles, etc. One most important thing that can make our kitchen beautiful and colorful is tiles.
This manufactured piece comes with variety of materials like ceramics, stones, metals and glasses. One of the popular styles is the classical style, and most wanted style is modern concept. It functions to cover our roofs, floor, walls, showers, and many other places, usually it is found on the floors of kitchen, bathroom, and every room of our house. People can be confused when choosing the best tile for their rooms specially the kitchen. Firstly you should choose best quality of materials which comes in many varieties, don't be confused in it. These materials with qualities are classified on the basis of their absorptive rate.
Ceramics have more than 10% water absorptive rate
Stones have less than 3% rate
Porcelain have less than 0.5% rate…. etc.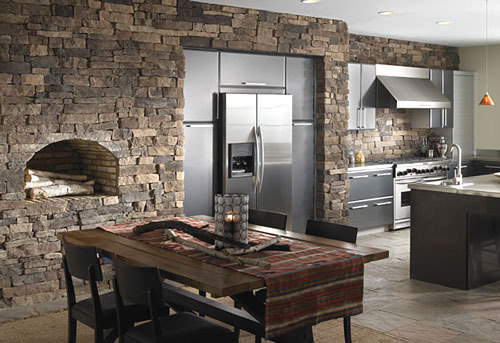 Secondly you should choose the color and motif, choose the matching combination which goes with your kitchen. I have uploaded 12 best pictures of most gorgeous kitchens tiles designs on this page. I hope it will be helpful to you for choosing best model for your lovely kitchen.