The biggest glamorous event of the year, Oscars 2012, for which everyone waits for, took place in Hollywood yesterday. The ceremony was totally outstanding, which gave awards to the best film ever in the film industry.
Apart from the ceremony, its Red Carpet was absolutely amazing, on which world famous Celebrities walked wearing some of the gorgeous and glamorous dresses ever. Do you want to know the top ten dresses of that night? I bet you will be dying to know!
Here is the list of Top ten dresses of 2012 Oscars Red Carpet, which are following:
The top most absolutely gorgeous dress of the night was of Jessica Chastain, who wore black gown with golden prints of designer Alexander Mcqueen. The Harry Winston Jewels completed the look of redhead beauty. This beauty was also nominated for the Best Actress Award in the ceremony.
The next gorgeous dress that hit the red carpet of 2012 Oscars was of Natalie Portman. She wore a dress from Rare Vintage Collection of 1954 designed by chic Dior Haute Couture. Her look was completed by Dior shoes, a beautiful Charlotte Olympia bag and eventually Harry Winston Jewels, giving her a gorgeous look.
The next gorgeous dress in the list is luxurious Marchesa Dress, which was worn by Stacy Keibler. She came to support her boyfriend George Clooney, who was nominated for Best Actor Award.  Stacy looked absolutely stunning in her dress.
The another stunning dress which hit the red carpet was of Angelina Jolie. For many years her dress never looked that good, but for 2012 Oscars she definitely turned heads. Angelina Jolie wore a terrific black velvet gown with a split on the leg from Atelier Versace.
 The gorgeous figure-hugging floor length dress was worn by Jennifer Lopez, from designer Zuhair Murad. She looked really stunning and terrific in that dress.
The next dress on the list is of Michelle Williams, wearing a very gorgeous gown of chic Louis Vuitton, which was quiet an exception because before this she was seen wearing childish clothes in many glam ceremonies. Her stunning look was completed with a gorgeous Bottega Venetta bag, a beautiful necklace from Fred Leighton for Forevermark.
The fabulous pale blue custom organza evening gown was worn by Penelope Cruz, from Giorgio Armani, is the next best dress on the list that hit the red carpet 2012 Oscars. Her this fabulous dress is quiet an exception from those which were worn before.
 The next dress on the list is of Cameron Diaz. Usually Cameron likes to show-off her slender legs but this time she wore a long covered Gucci dress, giving her a most stunning look. She completed her look with a beautiful Salvatore Ferragamo shoes and very expensive Tiffany & Co. Jewels. There was a rumor that her jewelry worth $ 1000,000.
The next gorgeous dress that hit the red carpet of 2012 Oscars was of Cameron Diaz. She wore a fabulous white Tom Ford number, which looked absolutely stunning with her perfect figure.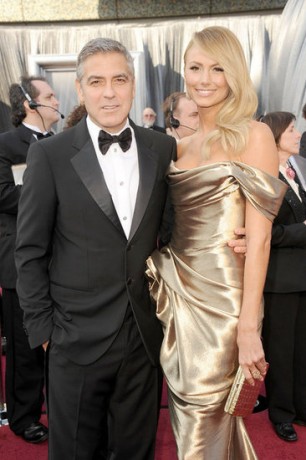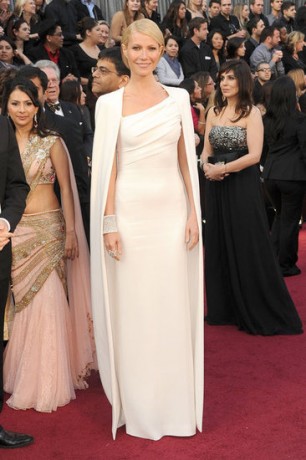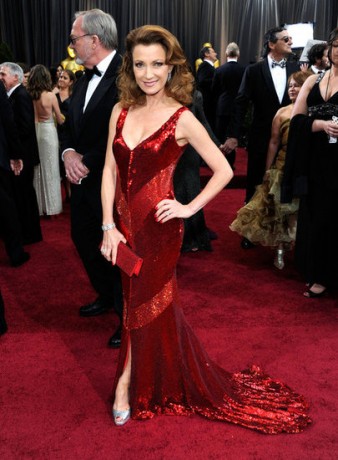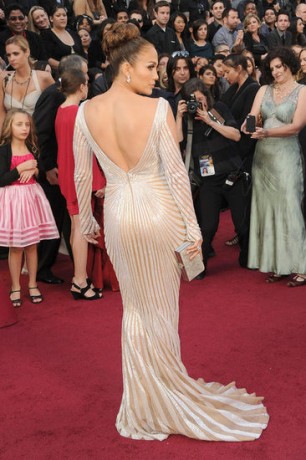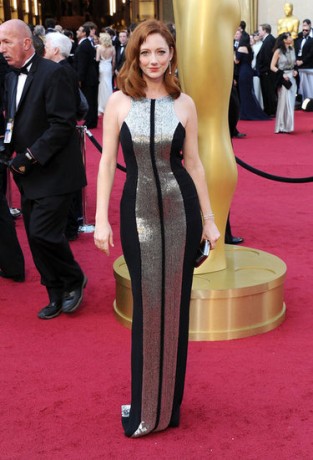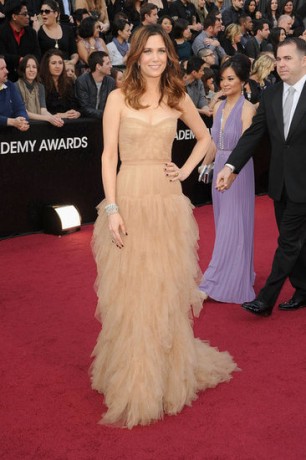 The last gorgeous dress of the night was of Rooney Mara. She wore a very stunning white Givenchy gown.