This fashion line was started in October 2006, by the team of young designers whose names are Alessandro Biasi, Andrea Orazi, and Simona Costa. They had a common desire to create a more personal and a new fashion line, by cutting loose from trends and canons of Italian fashion.
Their aim is to produce a fashion line which can tell stories and is a source of emotional value for the consumer, for this they take inspiration from different types of mood. They presented their fashion brand in many fashion weeks and many fashion shows like Milano Fashion week, Mercedes-Benz Fashion week, and many more. Apart from these fashion shows, they also have their own fashion show, where they display their unique style of garments, and attract many fashion lovers.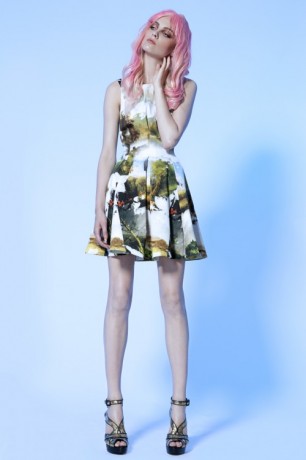 Cristiano Burani:
He graduated from University of Modena in Medicine. Having a great interest in fashion line, he presented his collection in 2007. Christiano Burani's fashion design is known for his creativity, hardwork and originality. It has a touch of creativity, emotional perfection, reinterpretation of fabrics, and perfect volume.
Paolo Errico:
He is the consultant of luxury fashion brands. He was born and raised in Genoa, Italy. He presented his own fashion collection in 2005. He presented his fashion line in New Upcoming Designers fashion show during Milan Fashion Week. He is very well known for his primordial geometric shapes, which he combines with human body to produce timeless fashion.
Christina Miraldi:
Christina Miraldi fashion styles include imperfection, contradiction, ethereal atmosphere, volumes and embroideries. She has combined the poetry, fantasy, rigor and project together, giving her garments a touch of femininity.
Mauro Gasperi:
He presented his own fashion line in 2007. His fashion has a unique, ethereal, and pure style. She has reproduced and modernizes the dresses of 60's.