A. z Araujo, he is a very hot Brazilian Fashion designer, who has mingle the New York and Brazil in one pace.  He belongs to a Brazilian heritage, because of which his creation has that tint of culture, which makes the fashion lovers crazy and passionate. Before starting his fashion career, he pursues his career as an actor and also starred in the famous Brazilian soap opera. He was very inspired from his auntie Maria. After starring in the soap opera, he gets his inspiration for fashion and style. He began his fashion designer career as an assistant under a famous costume designer of Rio de Janeiro, named Hilda Marinho.
After working many days as an assistant, he had an urge to know the depth of fashion designing for that he moved to New York. He attended many fashion weeks and fashion shows to get some inspiration. After that he finally launches his own fashion line. He is very famous also in the international world, and is known as the master of designing sexy and sparkling swim wears both for men and women.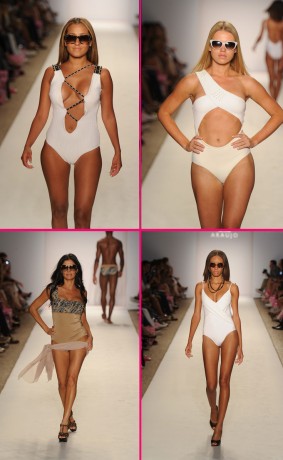 He had made a hallmark in the history of ramp industry for his very sexy and sensational swimming costumes for New York girls. He is the only one Brazilian fashion designer, who has uplifted the fashion industry in the international world by his high end luxury designs and swim suits for both men and women. A. z Araujo is the best Brazilian fashion designer, who has a unique taste of fabric quality and a marvelous prism to select best shades, tones and other stuff, which makes his design a masterpiece. He blazed the ramp with his glamorous and very attractive swim wears in sharp contrasting colors in the Mercedes-Benz Fashion Week Swim 2011 in Miami Beach, Florida and New York Fashion Week.