You can try some of these simple but stunning styles for your tresses
These styles can be done for casual events like dropping by a friend's house, styling your hair into these simple casual hair styles that looks good, can be done very easily when you get inspiration from some great looks. Just try some of these hair styles and get amazed by how much you look good in it.
HALF UP AND HALF DOWN HAIR STYLE: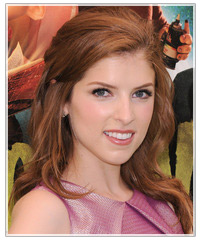 It's a type of hairstyle that goes with every type of hair, whether your hair is curly, wavy or straight, it doesn't matter. One of the best qualities of this style is that it looks great with any hair texture. It's so simple style that it takes only five minutes, all you have to do is to take the top front section or side section of your hair and pin them back. That's all, isn't it simple, and the best part is that you can wear it to any event or occasion and it suits with any dress. You can do some changes in it, according to your choice like using some hair accessories that will add beautiful and glamorous touch in it.
BEAUTIFUL SIDE SWEPT BRAID: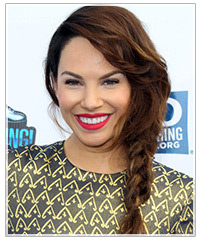 Are you one of the busy ones who don't have time to dress up? Well try this simple style; it's for those who don't have enough time to wash their hairs every day. This style will only take 10 minutes and that's it, you will look great and beautiful in it. Try it out!! It's a best style for those who don't have time for themselves. A few easy steps that will make you look good and save your valuable time, all you have to do is take your hair on one side of your shoulder and start braiding or plating it till the length. It's no fuss and depends only on your skills. You don't need to stress on making perfect braid or using every strands into the braid, because it's a simple casual hair style for casual occasions, it doesn't requires any neatness or perfection. Remember!! The idea is to look casual.
LOOSE NATURAL HAIR STYLES: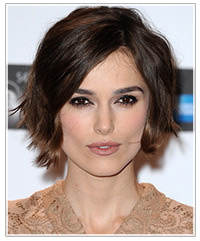 If you want have a naturally casual hair style in as little time as possible, than try this style. You only have to work with your natural hair texture, whether it's curly, wavy, or straight. Just tame some fly away strands with some good products and let your hair loose upon your shoulder falling freely, giving your hairs the most natural casual style.
CASUAL PONYTAIL STYLES: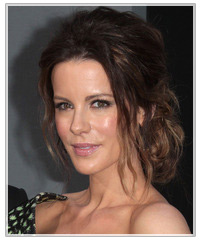 Do you get annoyed with your hairs falling on your face? I have a perfect solution for you. Just try out this casual but beautiful hair hairstyle. The pony tail styles looks good in every casual occasion. It's one of the trendy styles of now days, which requires only low effort. But you can also make it glamorous according to your own style. Try to add little things like back combing through the roots or you can also use some sparkly hair pins and other accessories. If you have a lot of time you can also work with your waves first then tie them into a ponytail, this will give your hairs a very nice, casual, romantic and beautiful look.
If you want to check out that which hairstyle pictured in this article will suit you, just try out virtual hairstyles with your own picture. I hope you will get a best style for your hairs. Click on the following link to try out virtual hairstyles: