Jennifer Lawrence is not so fond of fashion campaigns as we saw her some time ago for handbag campaign of "Christian Dior". In 2016, Jennifer only appeared on the covers of 'Glamour' and 'Harper's Bazaar' but now she is going to be a part of annual Holiday Issue of 'Vanity Fair'. As expectedly, Jennifer looks like a silver screen princess while wearing a beautiful red Christian Dior dress in this amazing shot.
Benn98 told that it was not a bad cover at all as it was the 6th cover of Jennifer for the magazine and she made it quite an achievement.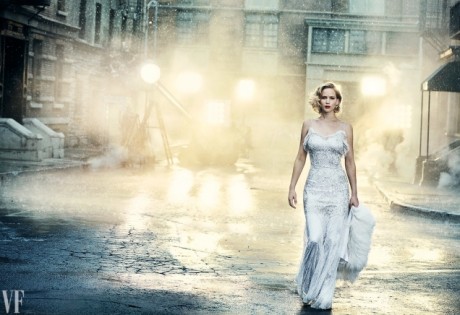 Kokobombon disapproved this look as he was expecting a better cover by 'Vanity Fair'. Same thoughts were from tigerrouge who wrote that she was looking like a college girl without any glamour.
Narcyza thinks that it was a good December cover while there were same thoughts by t-rex.
There was quite disappointment from Anna147 who thought that only the dress is able to be praised.
But several others praised the cover and the one who really liked the cover and the star was iriswills who thought that the actress and her styling are looking very beautiful and marvelous.