Now Kendall Jenner has grown up from the little sister of Kim Kardashian who was featuring in the reality TV show "Keeping Up With the Kardashians". Now she is known as one of the famous models of fashion world with her presence on the runways. Apart from that, she is also becoming a permanent member of the fashion model group which includes her sister Kylie Jenner and other models like Miranda Kerr and Cara Delevingne.
Monochromatic Chic
Black and nude are the only two colors that are included in this outfit. For the two general height-boosting tips, this exact outfit combination is wonderfully used. It is also a surprising thing that nude is also the color of shopping bag of Kendall.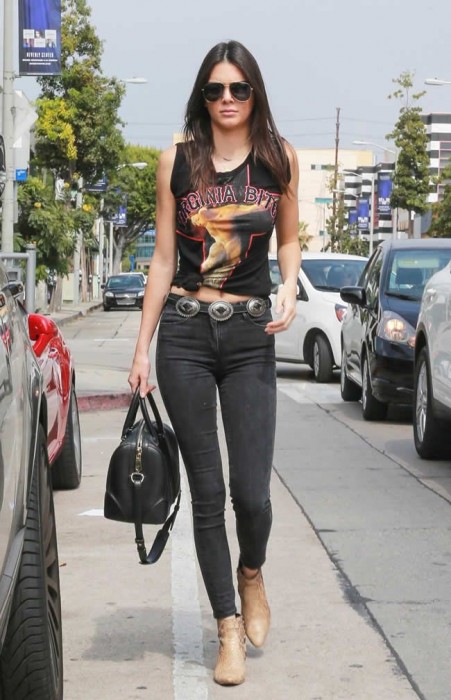 Polished Print
Kendall wears print in a nice way which is an important reason for her natural and perfect style. The prints she uses makes an elegant and fashionable look instead of a bold and noisy one. The best option for this purpose is to use standard prints like stripes and checks.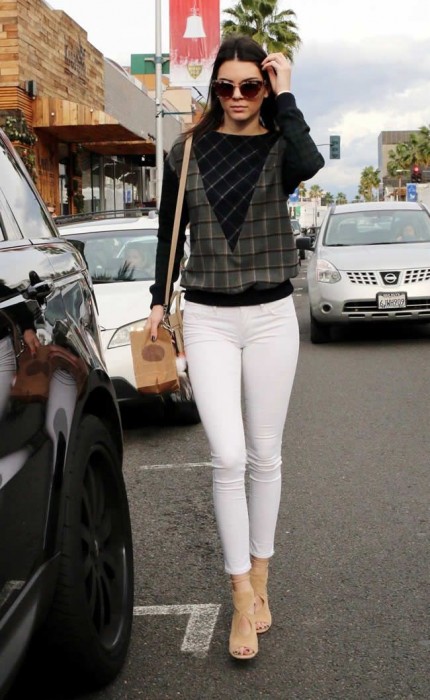 Easy French Riviera
This beautiful outfit is not only used for French Riviera but you can use this dress at any place where the weather is warm as casual dress. During the summer season, it is perfect to be use as a comfortable and simple outfit.
Classy in Camel Colored Coat
Over the standard sweater and pants dress, it is perfect to wear a modified camel trench coat. It will be an ideal outfit for traveling as the coat will create a controlled style to this outfit.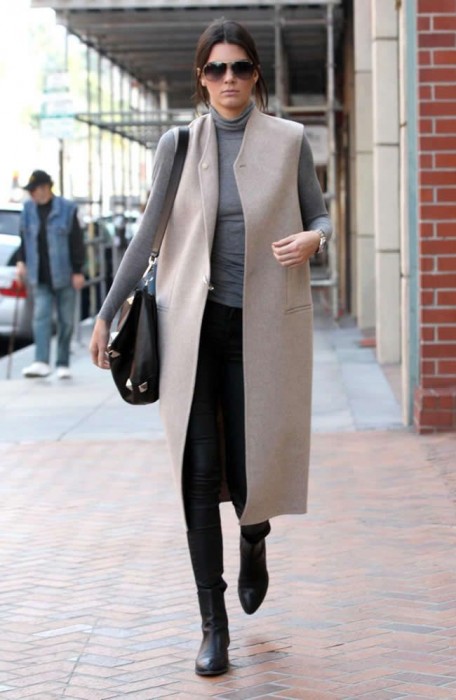 Doing Metallic Right
Metallic garment will surely liked by the eye of every passerby but you can make it your own through some advice from Kendall Jenner. She says you would use them along a pair of sneakers and a dull skirt. It's like mixing two ordinary things to make something new which really gorgeous and different.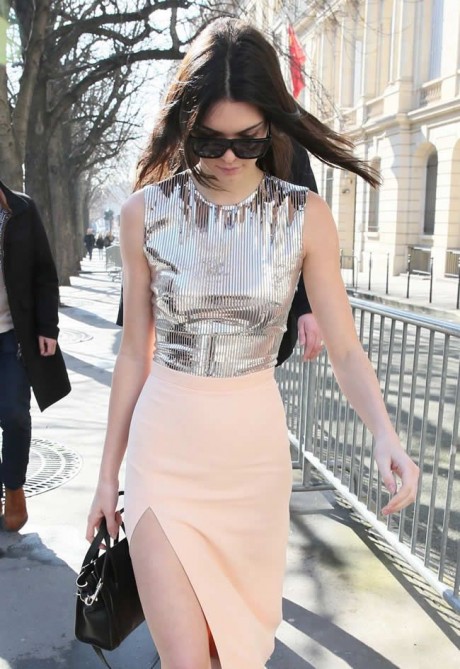 Menswear-Inspired Chic
You have to think about the pair of the clothes if you are going to wear oversize, menswear like clothes. You can pair them with slightly fit thing something like which is used by Kendall Jenner e.g. completely black dress below the white oversized suit jacket.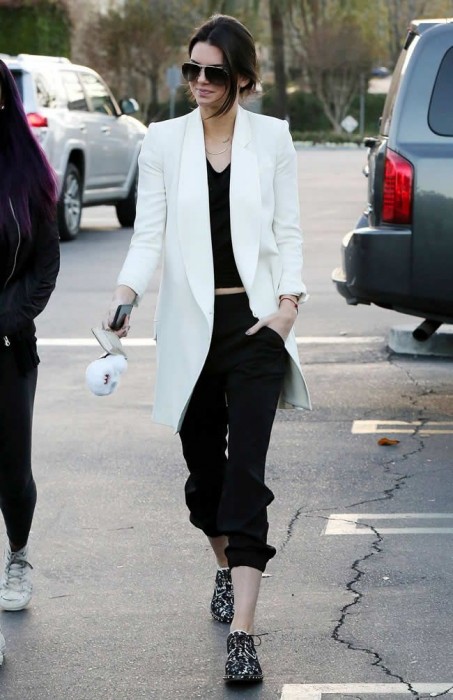 Shiny Attention Down Below
You can use the most beautiful athletic shoes as your statement if you don't want to indulge yourself in tiresome dressing up. In order to take the attention of others to your footwear, wear your normal and most comfortable clothes.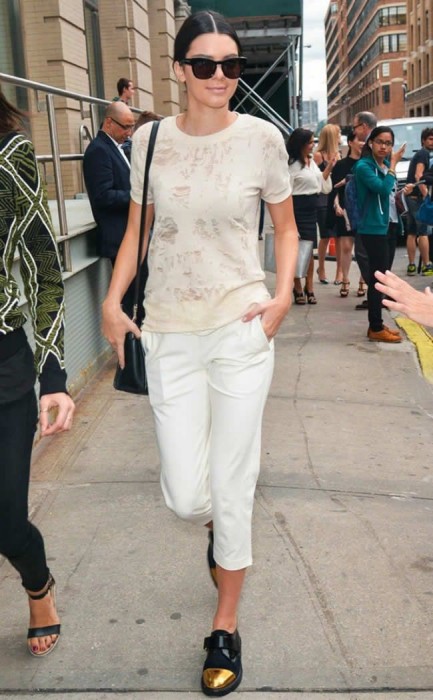 Standard Semi-formal
Use a structured bag and a customized white blazer to make your jeans and to outfit appropriate for a business lunch. You can then wear your favorite shoes to turn your outfit suitable for party.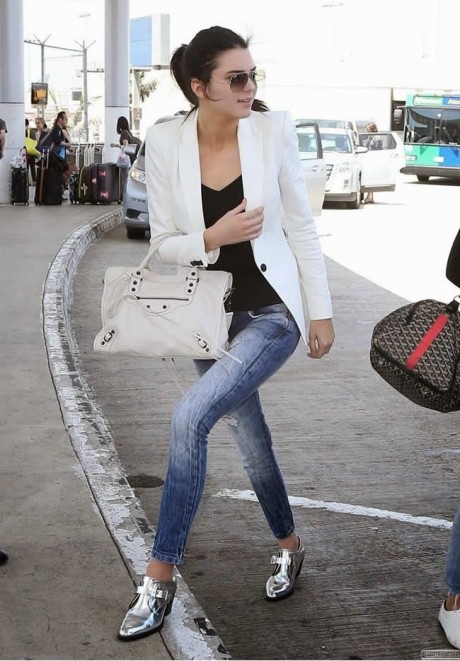 White Done Right
You can match your entire black garments with the use of fashionable white pants. It will produce a superb contrasting style.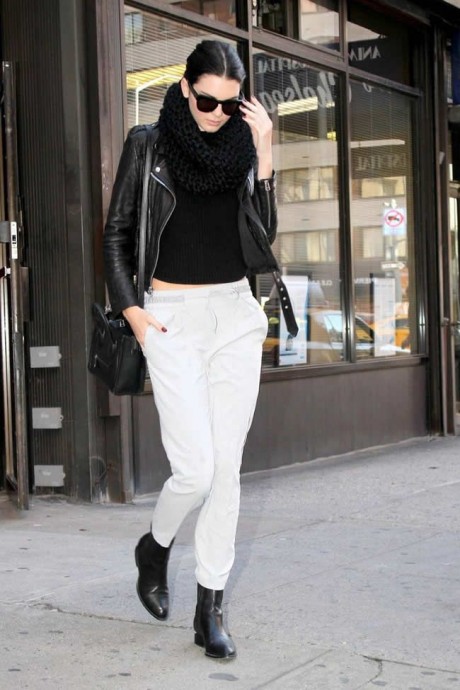 Subtle Proportionality
Kendall Jenner has a longer body as compared to her legs and it was revealed to us after knowing the reasons for the style of most of her street style dresses. Her street dresses of high waist and crop top doesn't let us to notice that she has a subtle proportionality. That's really illusionary.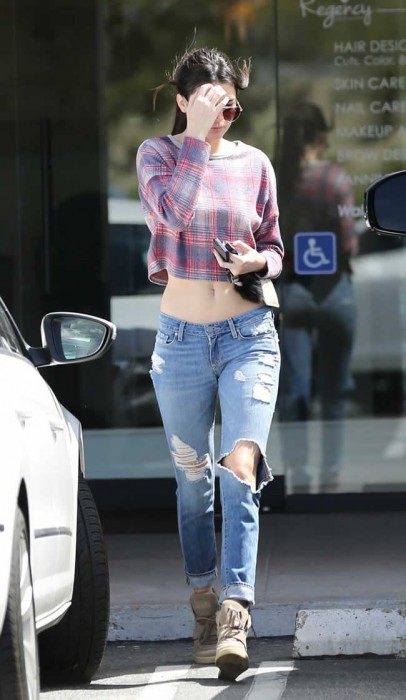 Coachella Look
For our next important function, you can take clue from the outfit of Kendall Jenner. This include messy hairstyle, high waisted and sparkling pants and off-shoulder crop top.