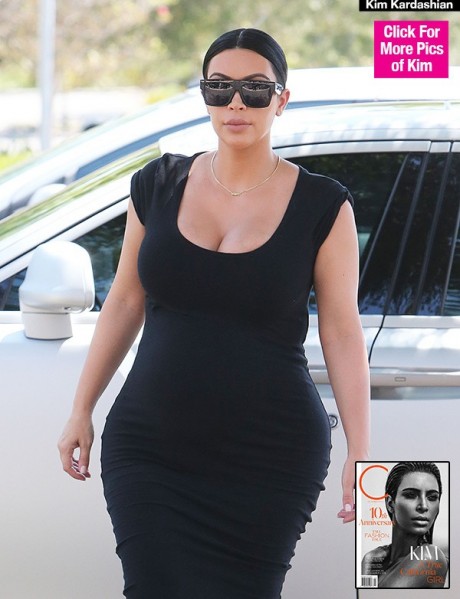 In a surprising latest interview with Kim Kardashian, its unveiled that she might be forced to have a hysterectomy. She revealed regarding the scary issue that surround her 2nd pregnancy.
The reality star is on the cover of the September issue of C Magazine and she has unveiled many details surrounding her second pregnancy. She is getting ready to remove her uterus once she has her second baby.
If you were thinking that you knew much regarding her body, well you have not heard it before. Actually she does worry about opening up regarding this scary issue surrounding her highly expected 2nd time pregnancy. Throughout this interview along with C Magazine, she was asked regarding the possibility of her 3rd child.
She mentioned, "Well, they are thinking that I will have placenta accrete once again, therefore if the placenta grows a bit more than I did last time, they are ready to remove my uterus, which is a bit frightening for me." She added, "I think we are just going to go everyday, see how devastating it is and how the delivery goes."