Ankle boots are in fashion and most of the women like to wear these ankle boots but they do not know to which dress or outfit these ankle boots are paired. The ankle boots have their own grace and beauty and these ankle boots give attractive look to the personality of women. There are some of the beautiful dress ideas, to which the women can consider the pair of ankle boots.
Nip and Tuck
The women can find the different nips and tucks to add with their dresses. They can wear the tights or pants and take their pants inside the ankle boots. This style is attractive and these lightweight denim pants or the pair of leggings give wonderful look and give your legs longer look.
Cuff It
There is another beautiful style of your dress by making cuffs of your little longer pant. The jeans pants can be turned or make its cuff at its lower edges to show the skin of the ankle. The style of cuffing the jeans pants can give skinnier and thinner look of your legs, which will make you more attractive and dashing.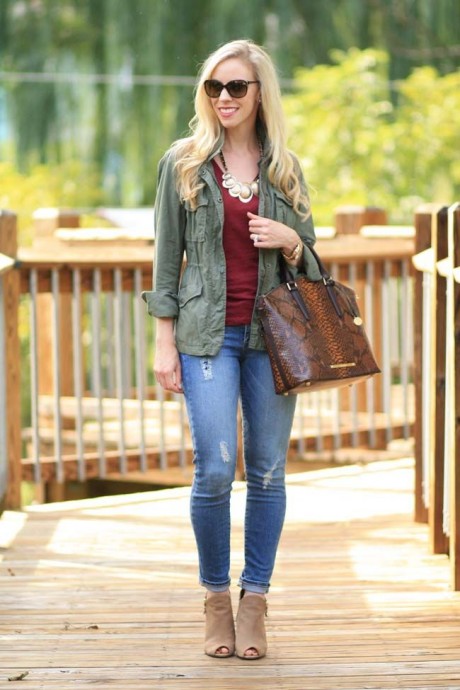 Dress It Up
The ankle boots are also used with other dresses to give the funky and delightful look. The women should wear the stunning and trendy jacket or cardigan and these ankle boots with these dresses will finish your look wonderfully.
Get Shorty
These ankle boots give the feeling of cold weather to wear with jeans pants. But some women like to wear these ankle boots with their short dress in the summer style. The women can choose the denim shorts to wear with the ankle boots to give the funky look in their personality. The women should wear plain-colored top with scarf to pair with ankle boots.
The women and girls should choose the stylish shoes and compare them with the trendy and stunning ankle boots. The women should buy these ankle boots in their first available chance and pair it with the latest and trendy dresses.