There are different young stars and artists, whom their parents guided and led at the time of starting their career.
Selena Gomez
The mother and stepfather of Selena Gomez were working for her managers for the uplifting her career. The couple, Mandy and Brian Teefey made the decisions and they set the showbiz career of Selena. Now she has sacked them from their roles as managers and looking for another manager, who can help her in bringing her back to the next level. When in the practical life, most of the people find it difficult to do the double role of parents and the manager so they like to work with their dads and mums.
Beyoncé
The dad of Beyonce, Mathew Knowles has made plan for her career and he helped her daughter for working and singing, when she was only 8 years old. At that time, she was singing in group, Girls Tyme to become the Destiny Child. But there was an unfortunate turn in their relationships in 2011, when she sacked her dad to stopped her for working for her in boosting her career.
The Kardashians
Kris Jenner is mother of all Kardashian sisters and she planned for the career of all her daughters. She helped her daughters in their careers and earned million dollars through their working in the TV shows, fashion fields and other tasks relating to the showbiz.
Britney Spears
Jamie Spears took the control of the financial matters of his daughter, Britney Spears in 2008 then he handed over the matters to his daughter, when she was suffered badly. He left the job and travelled to Los Angeles. Then he worked by the side of the Britney and he also started as the personal assistant and the joint manager and remained there for next six years.
Hayden Panettiere
Lesley Vogel is mother of Hayden Panettiere and she has extensive experience in the showbiz. She can also guide her daughter in the showbiz field to maintain her career in showbiz field.
Justin Timberlake
Justin Timberlake depends on his mother, Lynn for the continuation of his career. He has great talents and her mother has recognized his talents and abilities & she working in the showbiz so that she can help her son in managing the career of her son.
Jessica Simpson
Jessica's father has close eye on the career of her daughter. He gave them the advices and suggestion to carry on her career in the showbiz. He also gave the suggestions to Jessica Simpson and her husband Nick Lachey for working in the MTV reality show or series, Newlyweds in 2003.
Usher
Usher's mother, Jonetta helped her daughter in getting the early success in the showbiz career but he left her mother in 2007 and got the services of Benny Medina, manager of Jennifer Lopaz. This could not work and he returned to his mother once again for her guidance.
Lindsay Lohan
Lindsay Lohan got the success in the showbiz field due to guidance of her mother. After some time, she got rid of her mother as manager and started her own career in showbiz field. Soon after she realized that  it would not work so she returned to her mother, Dina once again to carry out her career in the singing field.
Sharon Osbourne
Sharon Osbourne got the help of her family, when she started working in the MTV and the reality shows, The Osbourne began in 2002. This made the showbiz a tremendous success, while working with her family.
Miley Cyrus
The mother of Miley Cyrus, Tish has worked for her daughter in the showbiz as the co-manager. For the promotion of her daughter in the pop music career, she got the help of manager of Britney Speares, Larry Ruddolph.
Macaulay Culkin
Macaulay Culkin spent happiest time with his parents. His father and mother also supported him for carrying out his career. In 2003, he accused his father, Kit that he has mismanaged through his career and took the money away.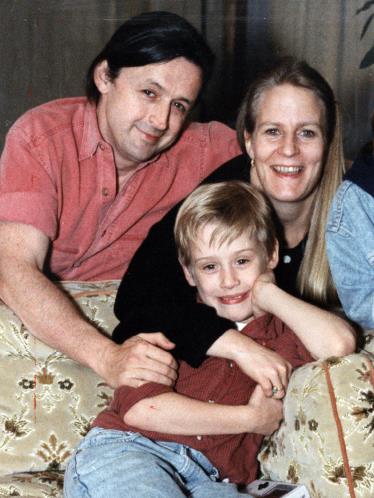 Chris Brown
Chris Brown is working with his mother, Joyce Hawkins for carrying out his career. Her mother is working well for him to get the success in the showbiz despite, there are various ups and downs among them.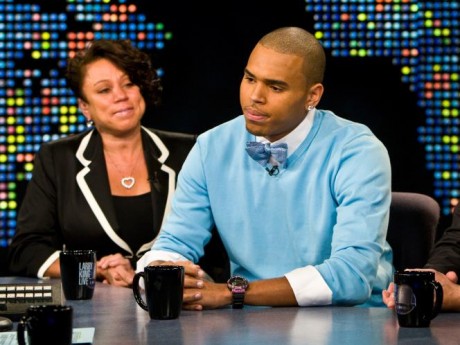 Leighton Meester
Leighton Meester worked with her mother, Constance in the start of her career. With the passage of time, some misunderstandings were developed and she took her mother in the court in 2011 for misappropriation of financial matters and illegally got money of $7500 per month from her account. She was collecting this amount during her building up of the career.
Brooke Shields
Brooke Shield was working with her mother in the initial stages but there were some conflicts with her mother and manager, Teri. Her mother forced her to appear nude in the movie, Pretty Baby, when she was only 12 years old. Then they were split in 1995 due to their conflicts and before the death of Teri in 2012, there was truce among their relationships
Brandy and Ray J
Sonja Norwood gave support to her children, Brandy and Ray J and she helped them in managing the multi million dollar recording career. Then she left her job but her son Ray J showed trust over her mother for the boosting of his career. He said that the family member helps you in raising your career and they can do for this only for you.
Hilary Duff
Susan is mother of Hilary Duff and she helped her in getting success. She also got the break in Lizzie McGuire in 2000 and she is still making decisions for her career.
LeAnn Rimes
LeAnn Rimes was supported by her father in hers career at the initial stage. In 2000, she sacked her father and compelled him to quit the job of supporting her in the career. She also accused her father that he had taken huge amount of money with her knowledge. When her father sued in the court with some allegation against her then the problems were solved at their ends.
Lewis Hamilton
Lewis Hamilton is the formula one champion and his father, Anthony has managed his career. He supported his son from the early age but unfortunately, their relationship was split in 2008, when Lewis started dating with Nicole Scherzinger and also singed the entertainment agent to support in his career. After some time, he felt sorry over his deed and admitted that he was nothing without his dad.