Most of you think that bob hair style is out of fashion. But it's not true; most of the celebrities are still continuing to cut their long locks into chin grazing bobs and also many other bobs like "demi- bobs" or "long-bobs". In my this article, I will show you 20 top hottest bob hair styles of 2012. I hope it will help you choose your style of choice.
HISTORY OF BOB STYLES:
                 Eva Scrivo, she was the owner of NYC salon, wrote a book named"Eva Scrivo on Beauty". In her book she wrote that the Bob hair style originated from World War 1, when women joined the forces. Because of their heavy schedule they never had a time to pin up their hairs or use hair straightners, so where this bob style took birth. Eva Scrivo wrote in her book that "Cropped hairs became the badge of freedom, rebellion, and Independence for working women who has just gained the right to vote"
WHO CAN TRY THIS TYPE OF STYLE?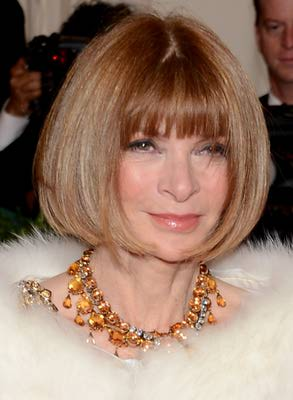 Well the major question arises that who can try this style or on whom this style will suit the most? Anyone who has a nice jaw line and neck will be suitable for this type of style. If any one of you has a rounded face than best choice of style is the long bob, it will definitely suit you. Apart from this bob will only suit with hair textures having thin to medium hair. If you have a curly hair, so first have a layer cut and ends texturized, because the bob will tangle, if you try it on curly hairs. You can see some photos of adorable and beautiful short and curly hair styles on this page.
If you have fine hair, than you should better ask your stylist to have a "graduated bob" which includes cutting hair shorter from the back and longer from front, this gives a good body and weight at the crown.
Although in some cases, you might have to use a flat iron, which helps to hold the bob in its phenomenal shape. Check out some flat iron bobs.
For more details, check out the link given below….I hope I will help you to choose which bob you wants to have, don't forget about your face line and hair texture.